Features
Suitable for damp environment
Water-resistant design of SWII-W ensures the stable and long use of the scale in
damp environment such as food processing applications and fish market by channeling
fluids that may enter the housing to suitably located drain hole.
Also, the cased PCB and the silicone sealed connection, water-proof power
connector(optional) can protect the scale from water.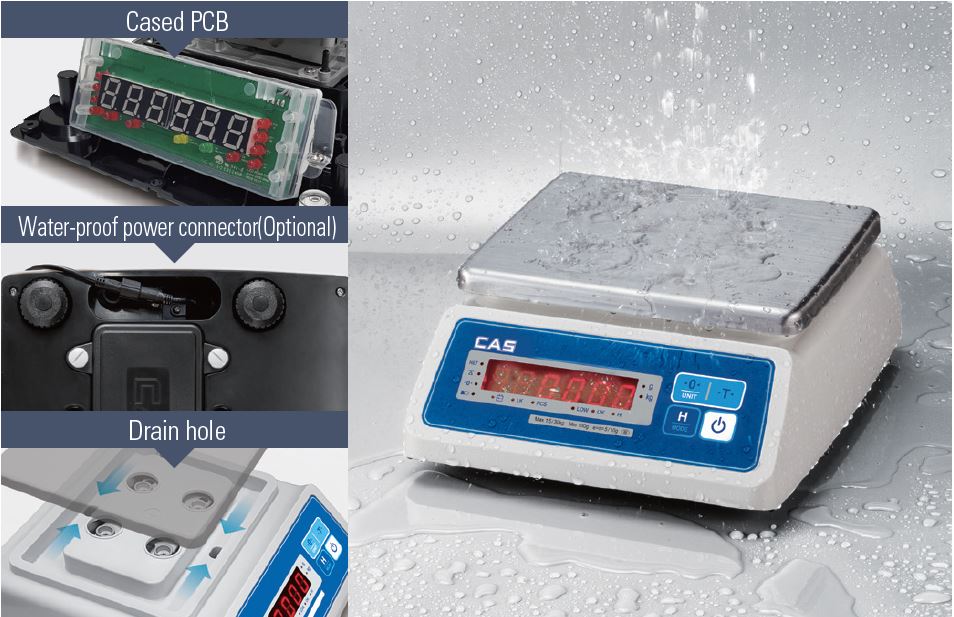 Fast operation and High accuracy
Stabilization time of less than 0.6s and display resolution of 1/3,000 dual interval make
extremely fast operation and improve efficiency
6 digits LED/LCD display offers high visibility in any lighting condition.
Also, dual display design(Optional) increases productivity as two operators can work
at the same time.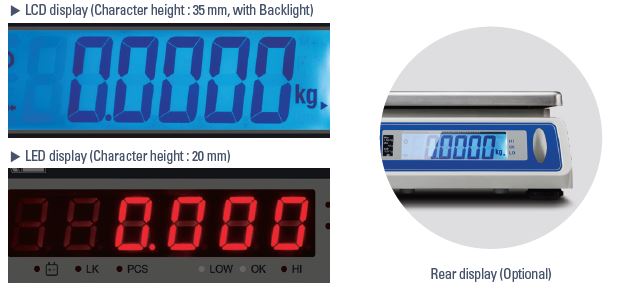 Convenient to carry
Light-weight and portable design of SWII-W allow easy carrying of the scale with
either one or two hands.